Thank You Colorado for a Great 2021 at Aston Martin Denver!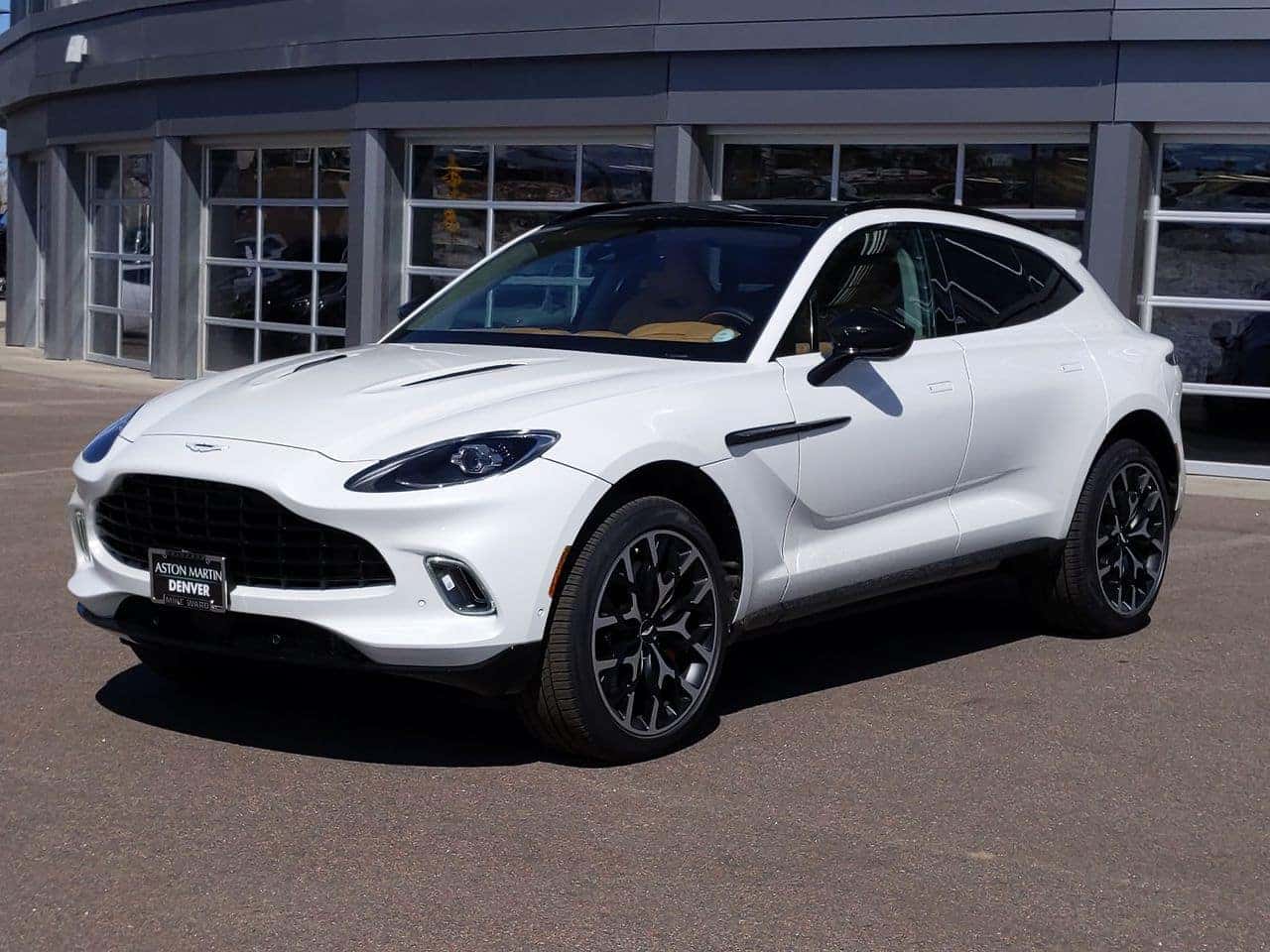 Thank You for Making 2021 a Fantastic Year!
Everyone here at Aston Martin Denver in Highlands Ranch, CO would like to say thank you to our Denver Metro customers. With your decision to make us your go-to destination for new high-end Aston Martin vehicles, we are appreciative of the trust you place in us. Everything we do is catered to providing a shopping experience that is unrivaled anywhere else in Colorado. Finishing out 2021 and looking forward to an even better 2022, we are ready to help you find a new Aston Martin to kick off the new year in robust style. 
Excellent Lease Offers to End the Year
We want to get you behind the wheel of a stunning Aston Martin to start 2022. If you are looking for a pinnacle of performance and beauty that you can take to a car show and draw the attention of the crowds, then the 2021 Aston Martin DB11 Volante convertible is a fantastic option. At $3,999 a month for 36 months with other terms and conditions, well-qualified customers can find themselves cruising around the Colorado sunshine in a magnificent vehicle. 
Are you looking for a more spacious option for you and your family? The 2021 Aston Martin DBX is the high-end luxury SUV that you deserve. Taking the elite performance and luxury that is synonymous with the brand and adding the versatility of an SUV body style, the DBX makes vacations and daily trips around Colorado memorable for everyone in the vehicle. At $2,950 a month for 36 months with additional terms and conditions, getting behind the wheel of this elite SUV has never been easier!
Let's Make 2022 a Great Year, Colorado!
Helping make owning or leasing a high-end luxury vehicle a reality for Denver Metro consumers, Aston Martin Denver is proud to be a preferred destination in the region. We are thankful that our commitment to making vehicle shopping hassle-free and enjoyable has earned your trust in 2021. Looking forward to 2022, we are dedicated to keeping up the elite customer service that you deserve! We would also like to remind you that we will be closed January 1st to allow our staff to celebrate New Year's Day with their loved ones.