Find Out About the Revolutionary 2022 Aston Martin Valkyrie at Aston Martin Denver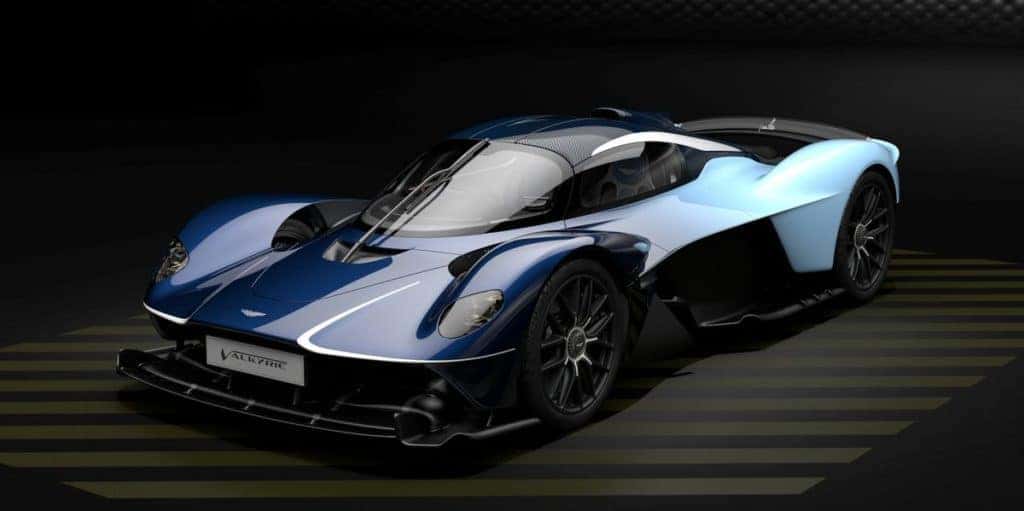 What happens when the designers at Aston Martin collaborate with the Red Bull Racing team? The result is the upcoming 2022 Aston Martin Valkyrie! Being the first hypercar built by the historic luxury brand, this is a momentous step towards pushing the envelope of what a street-legal car can do. The innovative hybrid powertrain in the Valkyrie is led by the 6.5L V12 that generates an incredible 1000 horsepower on its own. With the supplementary electric motor equipped adding another 160 horsepower, the overall performance rating of the Aston Martin will be 1160 horsepower. The AMR Pro trim which will be a track-suited version of the hypercar has its gearing and other performance elements retuned to excel even further in its preferred environment.
In working with the designers at Red Bull Racing, the interior of the 2022 Valkyrie has a distinctive racing feel. Instead of traditional seatbelts, the seating has a four-point harnessing system equipped like in a racecar. Inspired by Formula One, the steering wheel is also detachable to make getting in and out of the Valkyrie even easier. While the street-legal Valkyrie will be fitted with an infotainment system, the AMR Pro will have this removed to shed more weight from the vehicle for improved performance around the track.
The 2022 Aston Martin Valkyrie is a unique addition to the established array of Aston Martin vehicles. Denver Metro drivers craving the pinnacle of performance or are looking for a vehicle they can enjoy at their local track day should contact Aston Martin Denver in Highlands Ranch today. There will be a limited number of each trim available, so do not hesitate to get your claim on one!