Premium Pre-Owned 2022 Aston Martin Vantage F1 Edition Available for Purchase!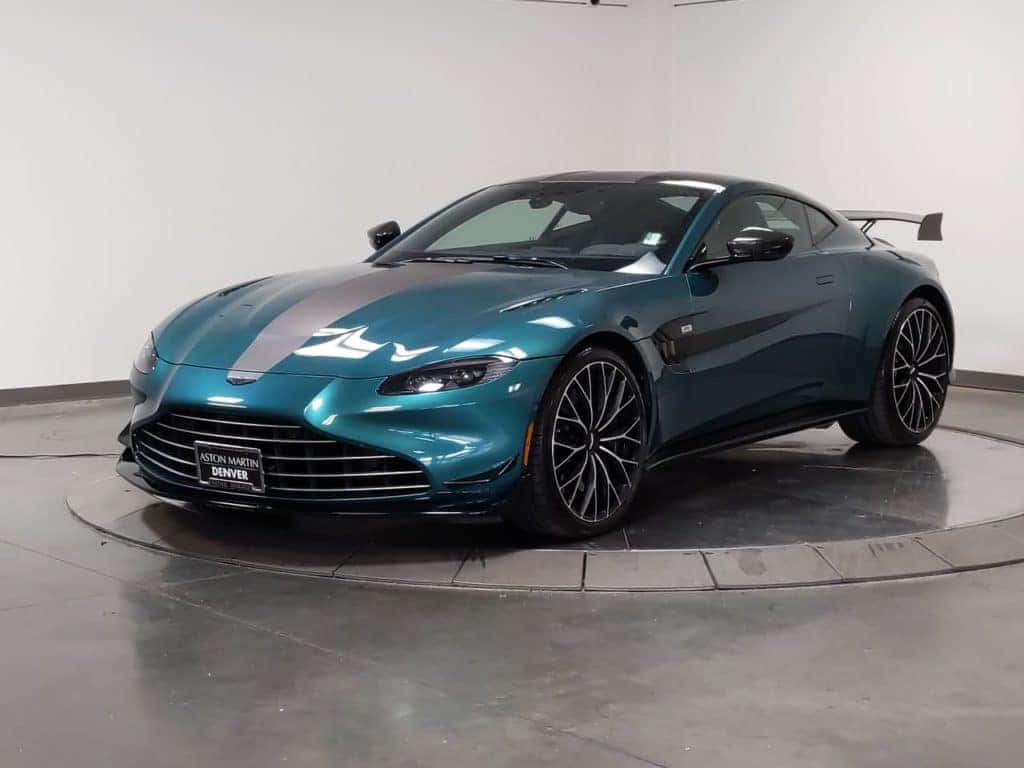 Fantastic Pre-Owned Aston Martin Vantage F1 Edition Available in Colorado
While every gently pre-owned Aston Martin vehicle that we have at Aston Martin Denver is a premier option for a discerning Colorado consumer, we have a truly special one available for purchase. A recent model year 2022 Aston Martin Vantage F1 Edition is available for a lucky customer to purchase at our Highlands Ranch showroom. Taking the already exceptional baseline Vantage and adding an F1 flair to the equation, this premium coupe is ready to make memories all across Colorado. From conventional roads to blistering times at the racetrack, this is an opportunity you don't want to miss out on!
The Majesty of the 2022 Aston Martin Vantage F1 Edition
Racing Performance – Equipped with a vigorous V8 engine and accompanied by an automatic eight-speed transmission, the 2022 Vantage F1 Edition fits the part of being an elite performance option. Navigating around town or the open highway with this much performance is a sensational experience unlike any other. For track days, the nimbleness of the coupe thanks to its RWD platform makes steering inputs feel incredibly responsive.
Breathtaking Beauty – Aston Martin Racing Green is the paint color chosen for the exterior of this special coupe, and it really gives the vehicle a distinguished appearance. Wherever this top vehicle goes, attention is sure to be drawn its way. Add on the incredibly sleek and smooth lines that aid in both impressing passersby and adding to the aerodynamics of the vehicle, and you have a combination that will make you the talk of the town.
An Equally Elite Interior – For those moments where you want to just take the 2022 Vantage F1 Edition for a leisurely cruise, the interior of the coupe is well-equipped to cater to those needs. Heated functionality keeps comfort at a premium along with the well-bolstered seating. The Vantage F1 Edition even comes equipped with an integrated navigation system to help find destinations you are interested in, along with the best routes to get there.