Order the 2022 Aston Martin Vantage F1 Edition in Colorado Today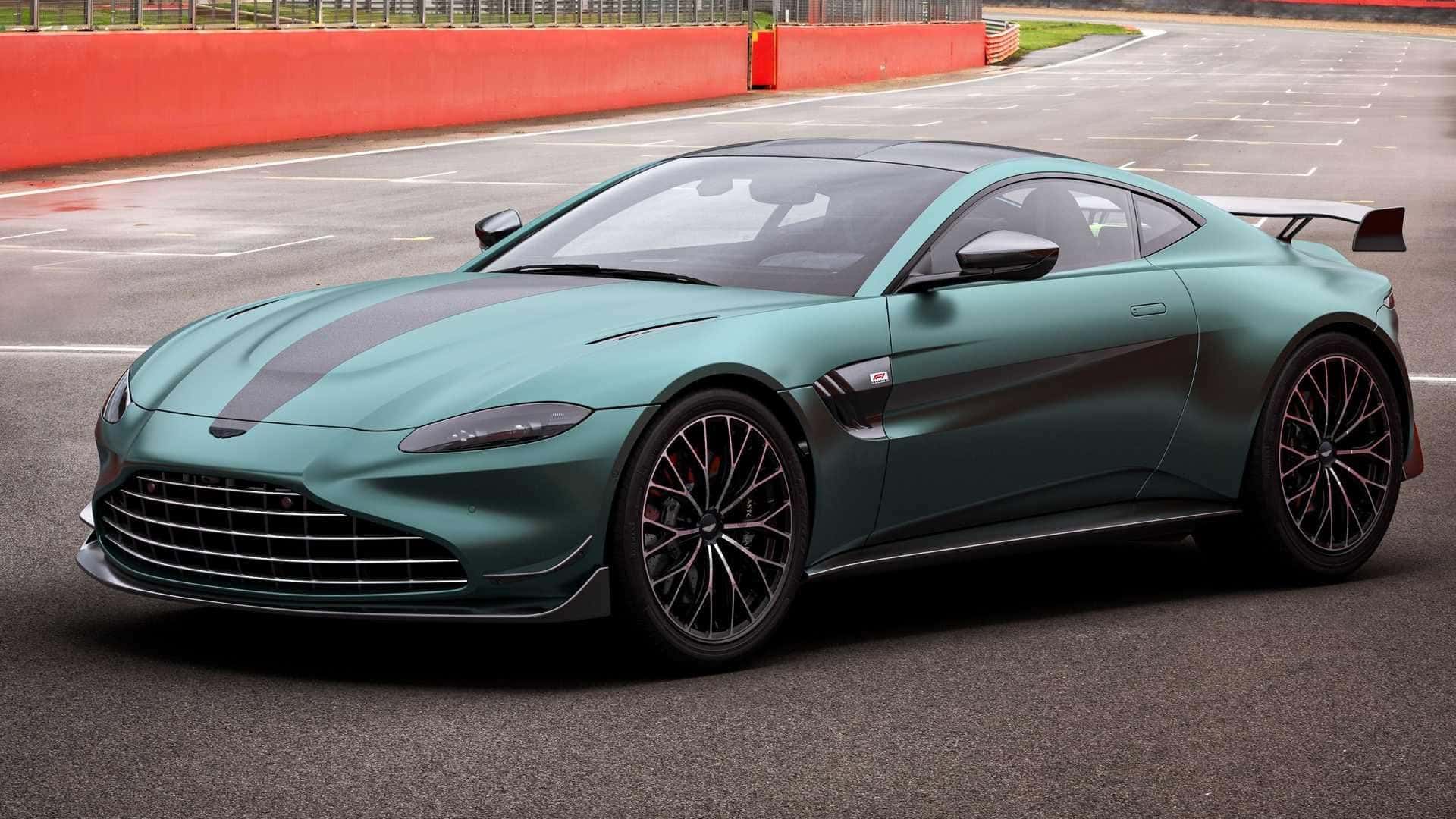 2022 Aston Martin Vantage F1 Edition
BASE MSRP: from $162,000
Horsepower: 528
Estimated City MPG: 18
Estimated Highway MPG: 24 
Get to Know the 2022 Aston Martin Vantage F1 Edition
A special version of a legendary vehicle, the 2022 Aston Martin Vantage F1 Edition brings racing-inspired precision to the high-performance vehicle market. Taking the already phenomenal base Vantage coupe or roadster and upgrading various elements of the vehicles, the F1 Edition is perfect for the driver who desires exclusivity in their track day racer. Take the local race track on in unparalleled style with the F1 Edition of the 2022 Aston Martin Vantage coupe or roadster.  
Performance
Propelled by a 4.0L twin-turbocharged V8 engine, the 2022 Vantage F1 Edition delivers 528 horsepower in a vigorously efficient manner. This is also 25 more horsepower than is found in the base Vantage model. Bringing the excellent eight-speed automatic transmission from the standard Vantage to the F1 edition, gear shifts are consistent and precise to ensure that every bit of acceleration is as robust as it can be. Given that the F1 Edition is designed to excel on the track, its exterior design and aerodynamics are flawless and allow for cornering superiority compared to its rivals. The agile nature of the coupe or roadster is further boosted by their RWD handling.  
Interior Features
Comfortable bucket seating ensures that whether the Vantage F1 Edition is cruising around town or handling the track with ease, both the driver and passenger will appreciate the ride. Add on the luxurious Alcantara and leather upholstery and there is a visual superiority to match the comfort. Alcantara has also been added to areas of the cabin such as the center console to give the interior the opulent feel that passengers deserve when they are inside the coupe or roadster. From the central eight-inch display on the dashboard, passengers can sync up their iPod or iPhone directly to the vehicle.  
Safety Features
When drivers have the handling precision of the 2022 Vantage F1 Edition at their command, they can take on sharp corners around the track with confidence. Steering response is accurate thanks to the tight suspension keeping the vehicle under the driver's control at all times while on a blistering lap. The Adaptive Damping System further adds consistency to the handling of the vehicle with the ability to alter the driving mode between three different options. Between Sport, Sport Plus, and Track, there is a mode to best suit whatever situation the driver encounters.  
Learn More About the 2022 Aston Martin Vantage F1 Edition at Aston Martin Denver
If you have been looking for an exhilarating vehicle that is custom-suited to handle the racetrack, then consider the 2022 Aston Martin Vantage F1 Edition. Aston Martin Denver in Highlands Ranch, CO, is the go-to destination in the region for new Aston Martin vehicles. Stop by our dealership and speak with a member of our sales team about how we can help you order one of these spectacular vehicles.  
(Photo Credit: Aston Martin)