New Aston Martin New 2021 Aston Martin Vantage Coupe and Convertible Available in Denver, CO for Sale in Highlands Ranch, CO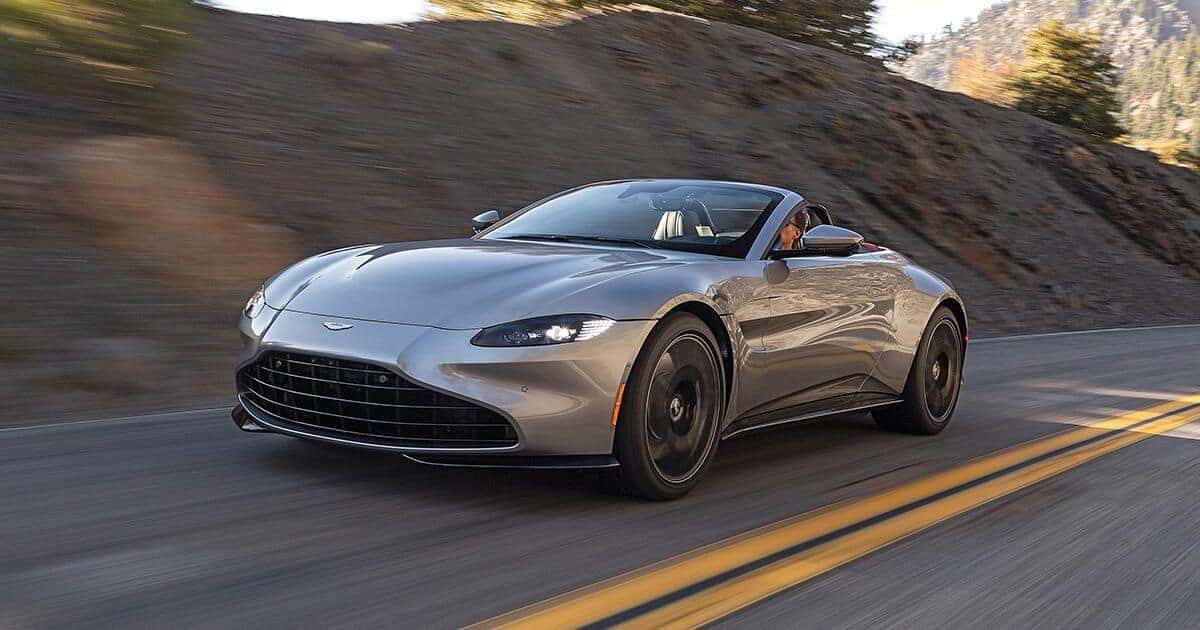 2021 Aston Martin Vantage
BASE MSRP: from $142,086 – $150,086
Horsepower: 503
Estimated City MPG: 18
Estimated Highway MPG: 24 
Introduction 
Drivers looking for the pinnacle of performance and elegance will adore the 2021 Aston Martin Vantage. Available as either a coupe or a convertible, the Vantage is designed to turn heads with its striking appearance and powerful engine. Aston Martin vehicles are renowned for their excellent high-class touches that separate them from the rest of their competitors. Getting behind the wheel of the Vantage is a revolutionary experience that will completely change how drivers view their daily Colorado journeys.  
2021 Aston Martin Vantage Trims 
The 2021 Vantage only has one trim level but comes available as a hardtop or a roadster. The Vantage coupe comes standard with a manual transmission, but customers can choose an automatic transmission if they want to leave more of the handling of the performance to the vehicle itself. Selecting the roadster convertible makes the automatic transmission standard.
2021 Aston Martin Vantage Coupe: MSRP from $142,086
2021 Aston Martin Vantage Roadster: MSRP from $150,086 
Performance 
Powering both versions of the 2021 Aston Martin Vantage is the special twin-turbocharged 4.0L V8 engine. Creating 503 horsepower for raw performance, the Vantage delivers a driving experience that will leave the driver breathless as they unleash every bit of performance. No matter whether the manual or automatic transmission is controlling the acceleration, drivers will appreciate the seamless nature of the Vantage for an incredibly smooth ride. The Vantage with the manual transmission gets an EPA-estimated 18 MPG city/24 MPG highway fuel economy.  
Interior Features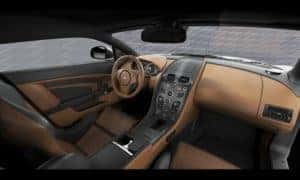 Inside the 2021 Vantage, the driver and passenger will be surrounded by excellent comfort and infotainment features to further enhance the superior performance. High-class materials create an elegant sense of class when seated in the cabin. With standard powered-functionality seating that has memory capability, occupants will remain comfortable for even long adventures across the state. The eight-inch multimedia system contains useful and entertaining applications such as navigation and Bluetooth® compatibility. With the special Aston Martin audio system, drivers get impeccable quality for their favorite music.  
Safety Features  
Given its sporty nature, the 2021 Aston Martin Vantage is designed to handle smoothly on the road and the track. The Vantage can be equipped with a great selection of safety technology to give the Vantage additional protection for drivers to use. Blind Spot Monitoring is one such available piece of technology that helps drivers potentially avoid accidents when merging lanes. The Vantage can also be equipped with Self-Parking Assist for both convenience and safe parking in crowded situations.  
Aston Martin Denver is proud to provide the 2021 Aston Martin Vantage sports car to our Colorado customers. If you wish to purchase or lease this stunning coupe or convertible, stop by our Highlands Ranch location today. We have knowledgeable sales associates ready to assist you with any inquiries you have about the Vantage. Alter how you experience Denver cruising with the 2021 Aston Martin Vantage.  
(Photo Credit: Aston Martin)