Sensational 2021 Aston Martin DB11 Available near Denver, CO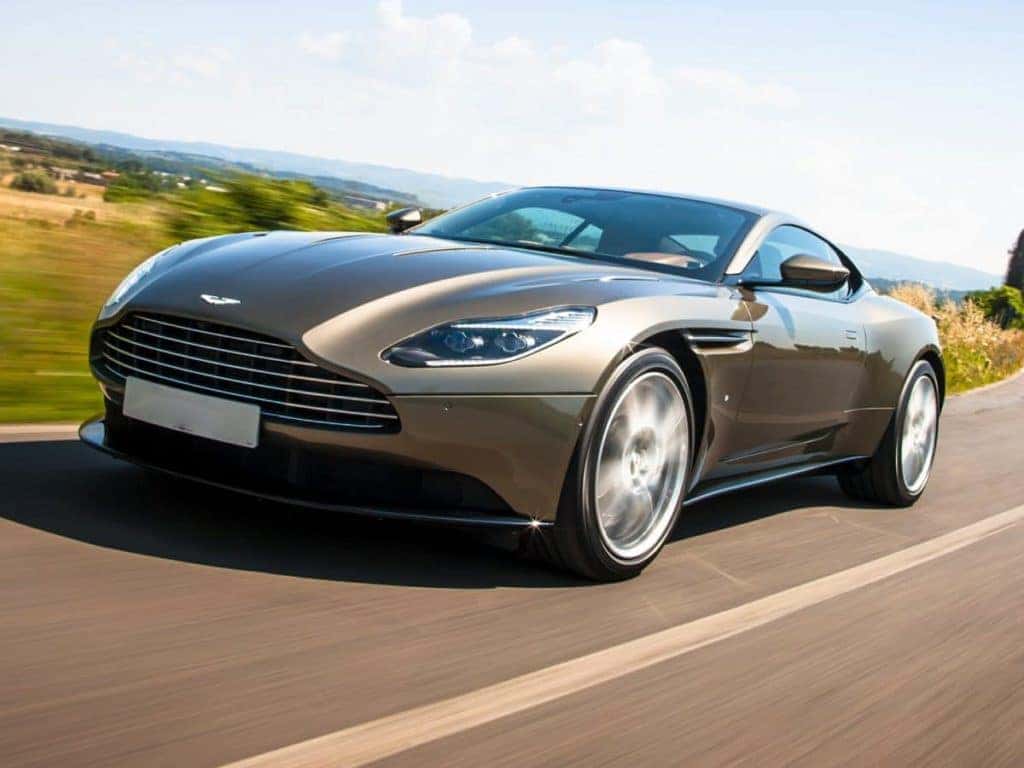 When you step into an Aston Martin vehicle like the 2021 Aston Martin DB11, the first thing you expect is a level of elegance and luxury that far outclasses the competition. This premier addition to the Aston Martin family is available as either a coupe or a convertible and exudes sheer class with its upscale interior. Aston Martin Denver in Highlands Ranch, CO is the luxury-minded Denver Metro driver's destination for high-quality vehicles like the DB11. Upholstered in gorgeous leather and fitted with both power adjustability and heated functionality, every 2021 DB11 is a treat to sit in. For even more premium luxury, customers can opt to add ventilation to the front seating as well.
However, do not let the cozy and deluxe feel of the interior fool you. Both the DB11 coupe and convertible have the exceptional performance to exhilarate anyone who gets behind the wheel. The base trim of both versions comes packed with a twin-turbocharged V8 that outputs 503 horsepower for a sensational ride both around town and out on the highway. Coupled with the eight-speed automatic transmission, the Aston Martin is both responsive and smooth. AMR versions of the DB11 get the engine upgraded to a twin-turbocharged V12 that generates an astonishing 630 horsepower of pure thrills.
Stop by Aston Martin Denver today to find out how we can get you behind the wheel of a 2021 Aston Martin DB11 that suits your preferences. Our Highlands Ranch dealership caters not only to the Denver Metro area but to all Colorado drivers seeking the upscale feel of an Aston Martin. We offer the eceptional customer service that drivers deserve when they consider us for their vehicle shopping business. If you want to ask questions and shop from the comfort of your home, feel free to reach us by phone at (303) 470-7000. Whichever way you choose, do not miss out on the great opportunity to own a stunning luxury vehicle like the 2021 Aston Martin DB11.