Learn About the Excellent 2020 Aston Martin Vantage Lease Offer Available at Aston Martin Denver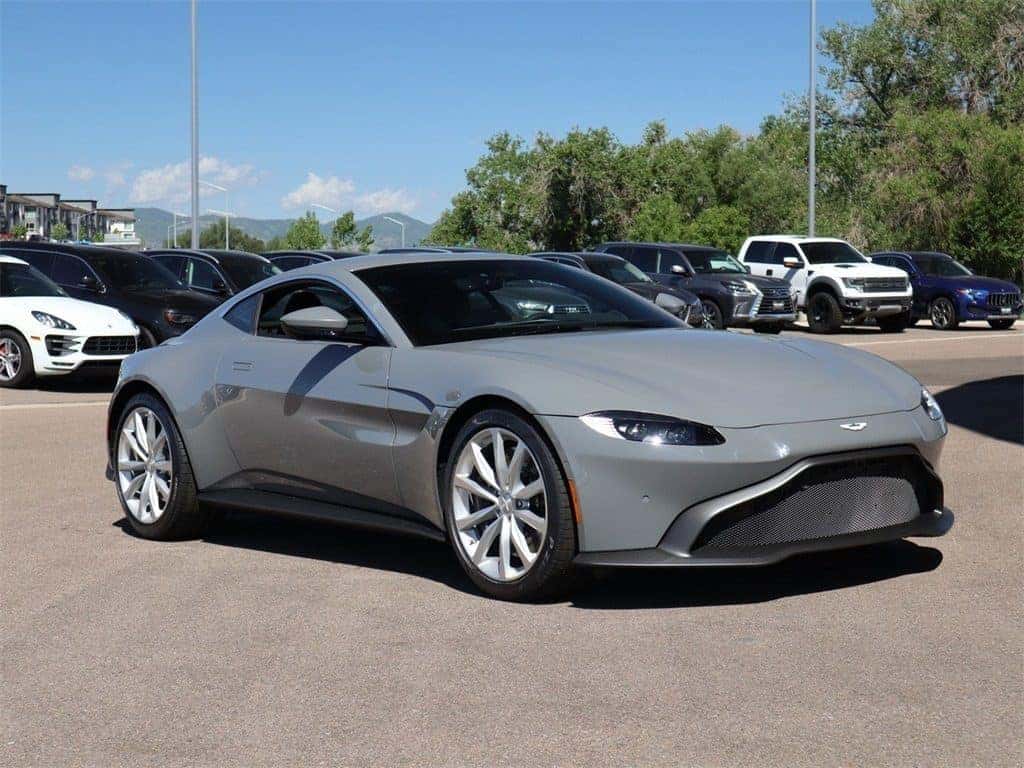 For the month of July, Aston Martin Denver has a super lease special available on one of our performance-focused Vantage models! This 2020 Aston Martin Vantage is now offered for $1,799 a month for 36 months for qualifying customers with approved credit. A strikingly beautiful and powerful coupe, the Vantage is perfect for drivers wanting to get a step into the Aston Martin family of vehicles. Stand out from the crowd and experience pure exhilaration with the 2020 Vantage.
The 2020 Aston Martin Vantage delivers phenomenal performance while looking great doing it. Sporting 505 horsepower in the twin-turbo V8 engine, drivers will feel a substantial burst of power with every press of the gas pedal. Power memory seating ensures drivers are always comfortable when they get behind the wheel. A suite of great infotainment technology, such as built-in navigation and Bluetooth® connectivity, make the Vantage an interactive driving experience as well.
The Vantage's exterior is carefully crafted for exquisite beauty and aerodynamic efficiency. Smooth contours give the Vantage a distinct appearance. With the China Grey paint, the Vantage has an additional sophisticated edge to its overall design. Finally, the crisp silver grille completes the package with another touch of elegance.
This fantastic lease deal on the 2020 Aston Martin Vantage will not last long. To avoid missing out on this prime opportunity, contact Aston Martin Denver today for more details. Our knowledgeable staff will gladly answer your questions about the lease deal currently available and regarding the Vantage.