Find Out Why Denver Metro Drivers Choose Aston Martin Denver for Quality Service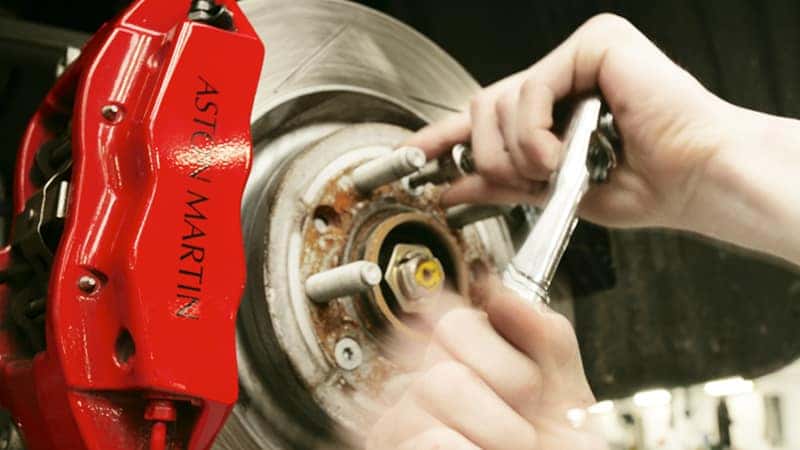 Why You Should Choose Aston Martin Denver for Service
For top service on your elite Aston Martin sports car or SUV, don't take your vehicle to just any technician in Colorado. Make the Aston Martin Denver Service Center in Highlands Ranch your preferred destination for trusted service in the region. Ranging from routine procedures such as oil changes and battery replacements to more laborious tasks such as transmission repairs, our dedicated team is ready to ensure your vehicle maintains its peak functionality. Thanks to our Parts Department providing our service team with access to quality OEM Aston Martin parts, you can count on us to keep your high-performance vehicle in its top shape after our service is done!
Adding Convenience to the Aston Martin Service Process
Taking time out of your busy schedule to bring your vehicle in for a select period is inconvenient, and Aston Martin Denver understands this. This is why we ensure that getting your vehicle in with us is a quick and easy process. Our staff is always readily accessible by calling 303-470-7000 so that you can have your questions answered or get an appointment scheduled on the spot. Our website is also home to an Appointment Scheduling form that you can fill out at your convenience. Our service staff member will reach back out to you once we get your submission so that your Aston Martin servicing gets scheduled as soon as possible. 
See Why Aston Martin Denver is a Leading Service Provider
The family of Mike Ward dealerships in Highlands Ranch, Colorado is reputable because we are committed to making every aspect of high-performance vehicle ownership hassle-free. This includes ensuring your family Aston Martin is always able to have access to premium care. Contact the Aston Martin Denver Service Center today and let us get your vehicle the dedicated routine maintenance or repair that it needs.
(photo credit:  astonmartin.com)