Excellent Certified Pre-Owned 2021 Aston Martin DBX SUV is Ready for Colorado Driving All Year Long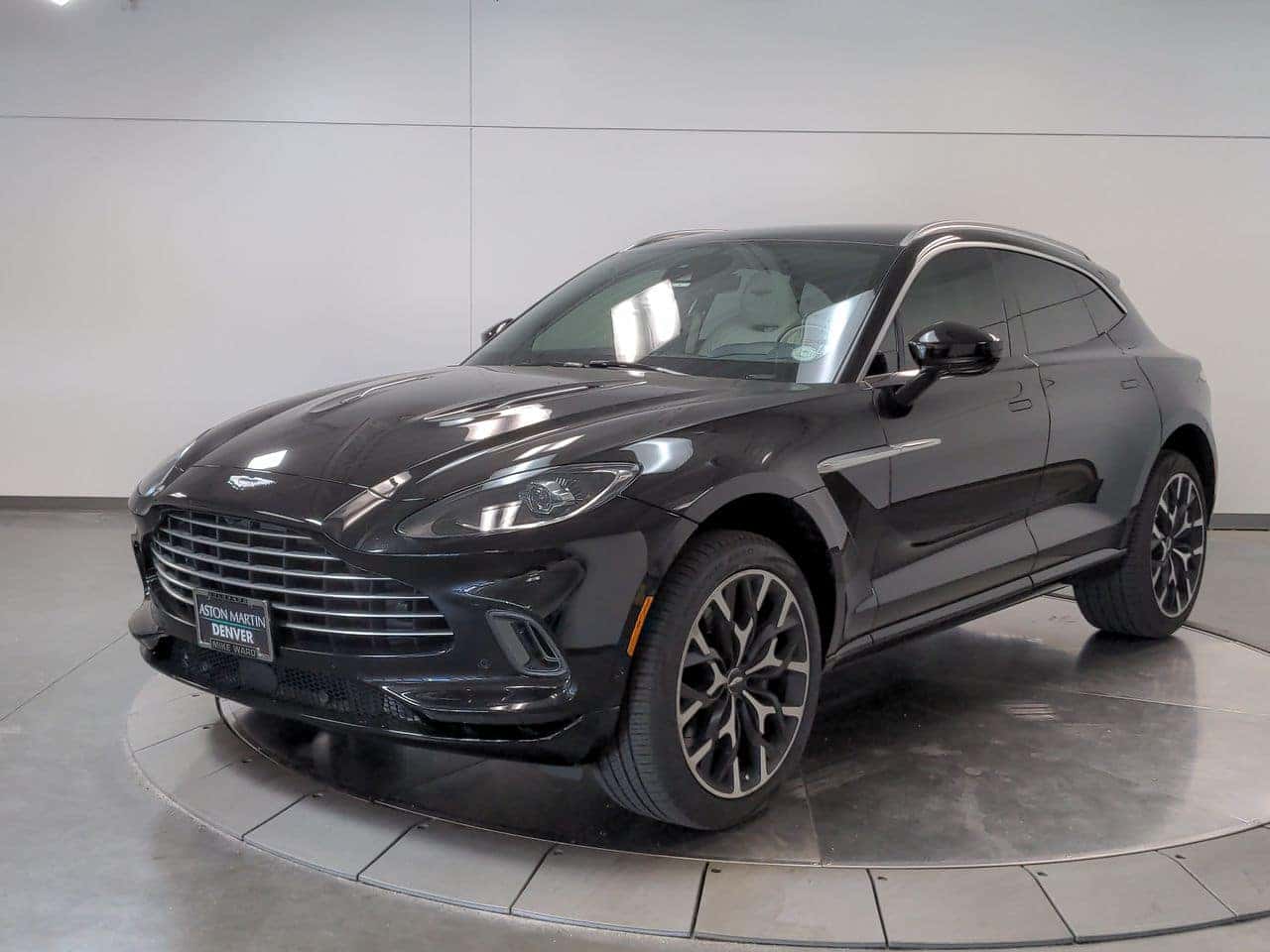 Gorgeous CPO Luxury SUV at Aston Martin Denver
Vehicles like the Certified Pre-Owned 2021 Aston Martin DBX we have in our inventory at Aston Martin Denver are true treats to drive around Colorado. An SUV that shatters the mundane cruising experience, the DBX displays regality that only Aston Martin can place in their vehicle design. From its striking exterior to an interior filled with upscale materials and premium features, the DBX is going to impress you with its superior luxury construction. On the road, you will find that a powertrain fit for a sportscar has been installed to maximize the enjoyment you will feel as you cruise around Colorado with heart-pounding acceleration. Add on the handling versatility of 4WD, and you have an SUV that is catered to Colorado road conditions all year long while looking good doing it.
Elevate Your Colorado Drive to the Next Level
Equipped with a 4.0L V8 engine and a nine-speed automatic transmission, the 2021 Aston Martin DBX is an SUV that feels more like a sportscar. Every press of the gas pedal is responded to by a satisfyingly throaty roar from the engine. With the 4WD platform the Aston Martin is placed on, the DBX is an elite family-hauling SUV in Colorado regardless of if the roads are clear or slippery with snow or ice. When you add on the excellent engineering that Aston Martin has placed to further enhance the handling performance of the DBX, you can have absolute confidence that you will rise to the occasion.
In true Aston Martin fashion, the interior of the 2021 Aston Martin DBX is reserved for those who demand the best. The leather seating is both visually stunning, as well as comfortable for those long periods in the SUV. The front seating goes beyond for its ability to incite supreme luxury and comfort with 16-way adjustability, and also both heated and ventilated functionality to cater to whatever weather you find yourself cruising in. Not to be left out, even the rear seating can be heated to make the DBX the perfect option for a winter vehicle that everyone in the vehicle will adore being in. The integrated navigation system that comes equipped in the DBX makes getting to your preferred destination effortless with its intuitive controls and clear directions.
Do Not Miss Your Opportunity to Own This Great SUV
Shopping our Certified Pre-Owned inventory at Aston Martin Denver is a fantastic way to get behind the wheel of a superb luxury vehicle like the 2021 Aston Martin DBX. Visit our Highlands Ranch dealership today and find out how we can help get you the flexible financing you deserve to confidently own this excellent SUV. If you feel like you are ready to take the step into an SUV that commands the road with a blend of superior poise and performance, then do not hesitate to make us your next destination for vehicle shopping. Denver Metro performance and luxury vehicle enthusiasts trust us because we strive to give our customers the ultimate shopping experience in the region.