Upscale and Powerful Certified Pre-Owned 2021 Aston Martin DBX SUV Available near Denver, CO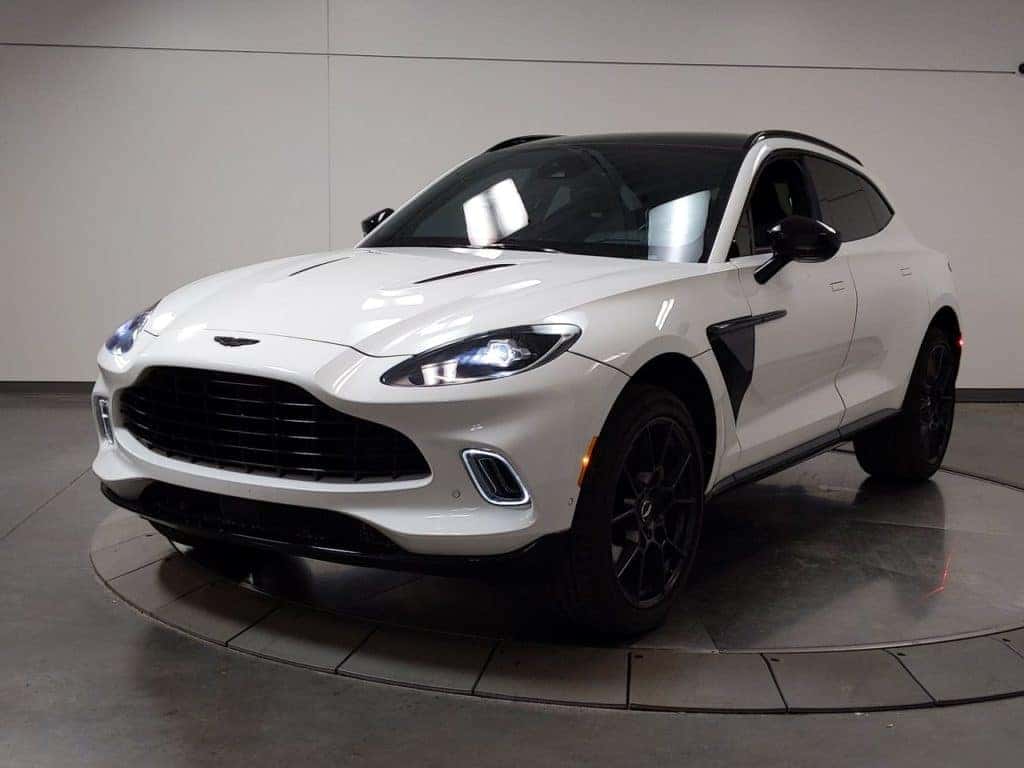 Premium Quality in a Certified Pre-Owned 2021 Aston Martin DBX
An Aston Martin delivers the type of ride that is perfect for the discerning Denver Metro family who demands the best. When you shop with Aston Martin Denver in Highlands Ranch, Colorado, you can choose to select a vehicle from our Certified Pre-Owned inventory. Carefully inspected to assure premier quality, you can't go wrong with any of the options we have available. This includes the versatile and robust Certified Pre-Owned 2021 Aston Martin DBX currently available. This SUV elevates any family adventure by providing exceptional performance and impressive luxury. Our sales team invites you to see the DBX for yourself and discover how you can own it today.
A Superior SUV for Denver Metro Cruising
The 2021 Aston Martin DBX is an upscale SUV with the heart of a sports car. Equipped with a 4.0L V8 engine under the hood, every press of the gas pedal is met with an energetic burst of seamless speed. AWD handling is ideal for the everyday driving needs Colorado drivers will find themselves undertaking all year long. Inside this gorgeous Lunar White SUV, the interior boasts plenty of interior amenities for passengers to appreciate. Fully climate-controlled front seating makes the DBX the optimal SUV for all-year Colorado cruising. Even the rear seats get the benefit of heated functionality. A wide variety of infotainment and convenience applications are also accessible from the central multimedia system. This includes premium options such as SiriusXM radio and integrated navigation.
Shop for the Certified Pre-Owned 2021 Aston Martin DBX Today
Aston Martin Denver is proud to be a preferred Denver Metro destination for discerning Colorado luxury vehicle customers. With our friendly and knowledgeable sales associates ready to help guide you throughout our comprehensive shopping process, we have earned the trust of our clients and thank them for their business. Visit our Highlands Ranch dealership today and ask to see the CPO 2021 Aston Martin DBX SUV today. Packed with plenty of power and interior features, this is a deluxe SUV for the everyday needs of the modern upscale family.